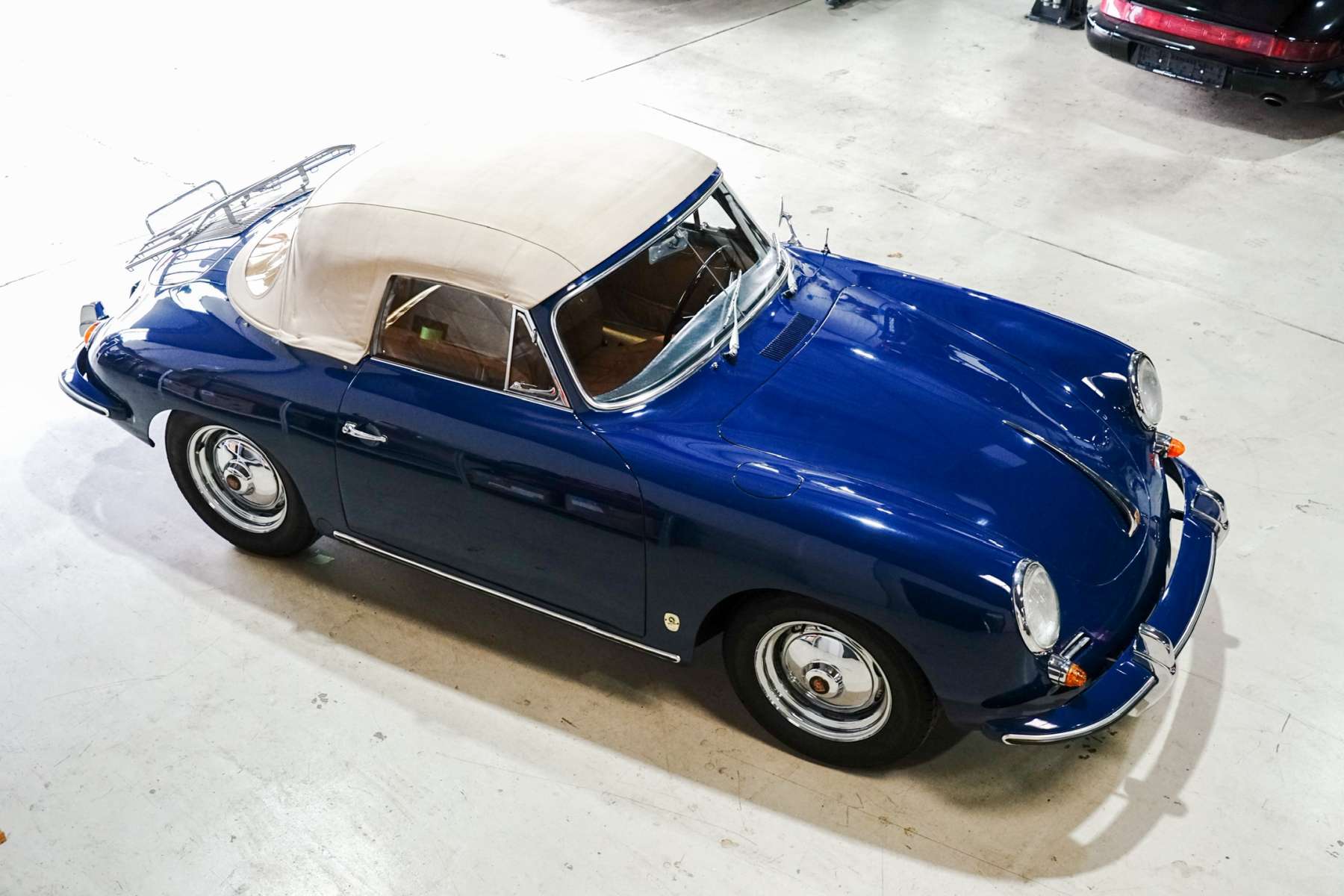 A well-preserved, unrestored 356 B T6 with a beautiful history
EUR 189,000
This 356 Cabriolet in the beautiful color combination of Bali blue over light brown was delivered to its first owner in February 1962 by the Hamburg Porsche dealer Raffay. He passed the car on to his son, who sold it to the current owner a few years later. The car impresses with its good condition and the numerous original details.
The car was delivered to a Hamburg businessman on February 16, 1962, who, according to the exemplary customer service booklet, drove it around 60,000 km over the next ten years. After that, the written documentation is lost up to the year 2003 and 97,000 km, whereby it is highly probable that it is actually 197,000 km.
The interior is very well preserved, the seats were upholstered about 20 years ago. Carpets were faithfully renewed at least 20 years ago, as was the soft top. The headliner has some holes, probably from moths. The bodywork appears largely original and, as far as can be seen, free from accidents. The right rocker panel and the jack point were welded, and a sheet metal strip was replaced on the trunk floor in the battery area.
The lower parts of both doors had rust repairs done, recognizable by coat thicknesses of 0.6 to 2.0 mm in the lower quarter of the doors and up to 3.0 mm at the lower corners.
The rest of the car shows coat thicknesses between 0.25 and 0.4 mm.
The paintwork is certainly not perfect, but it is good and has nice patina like the rest of the car.
Overall a great driving car with good substance and a nice story.