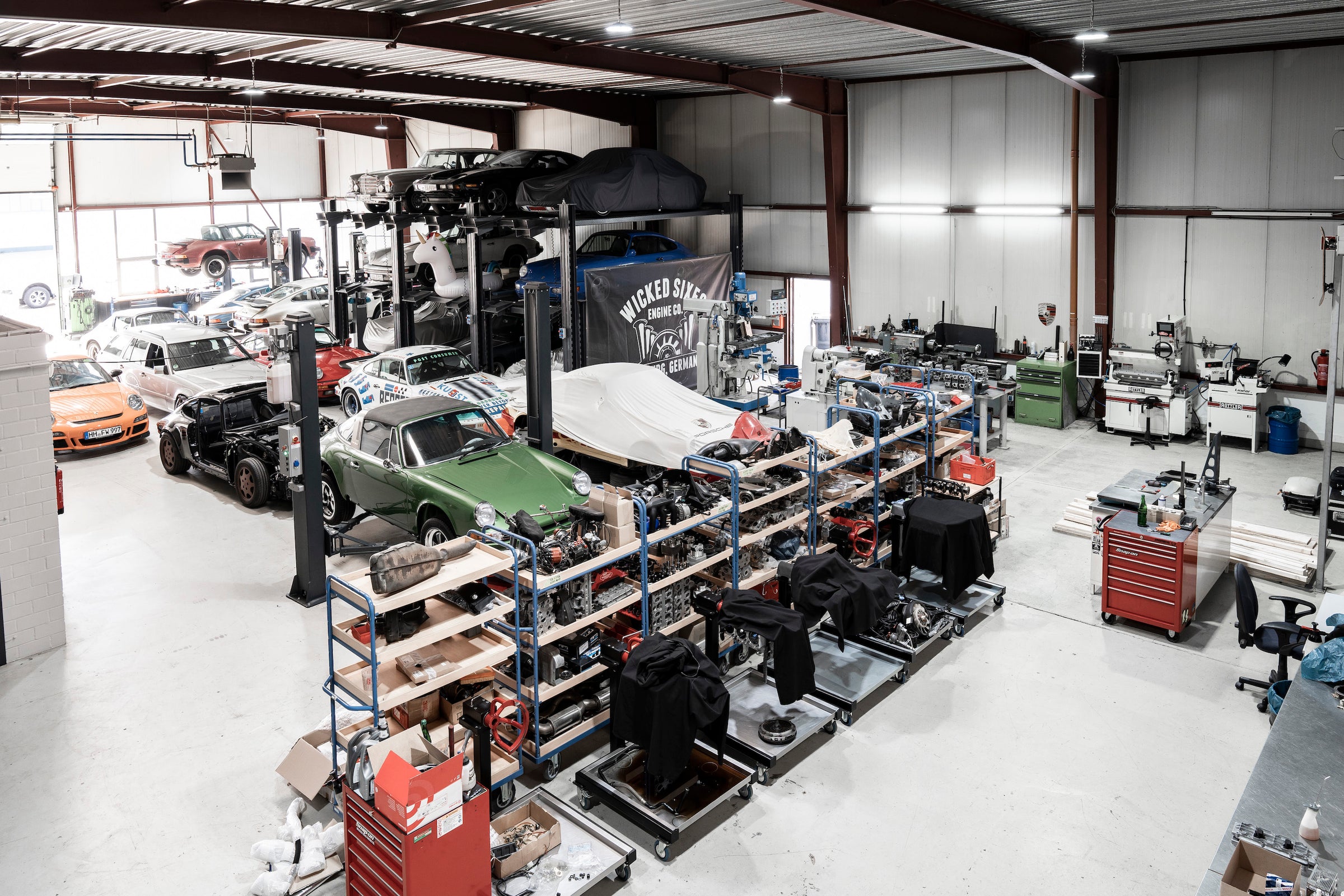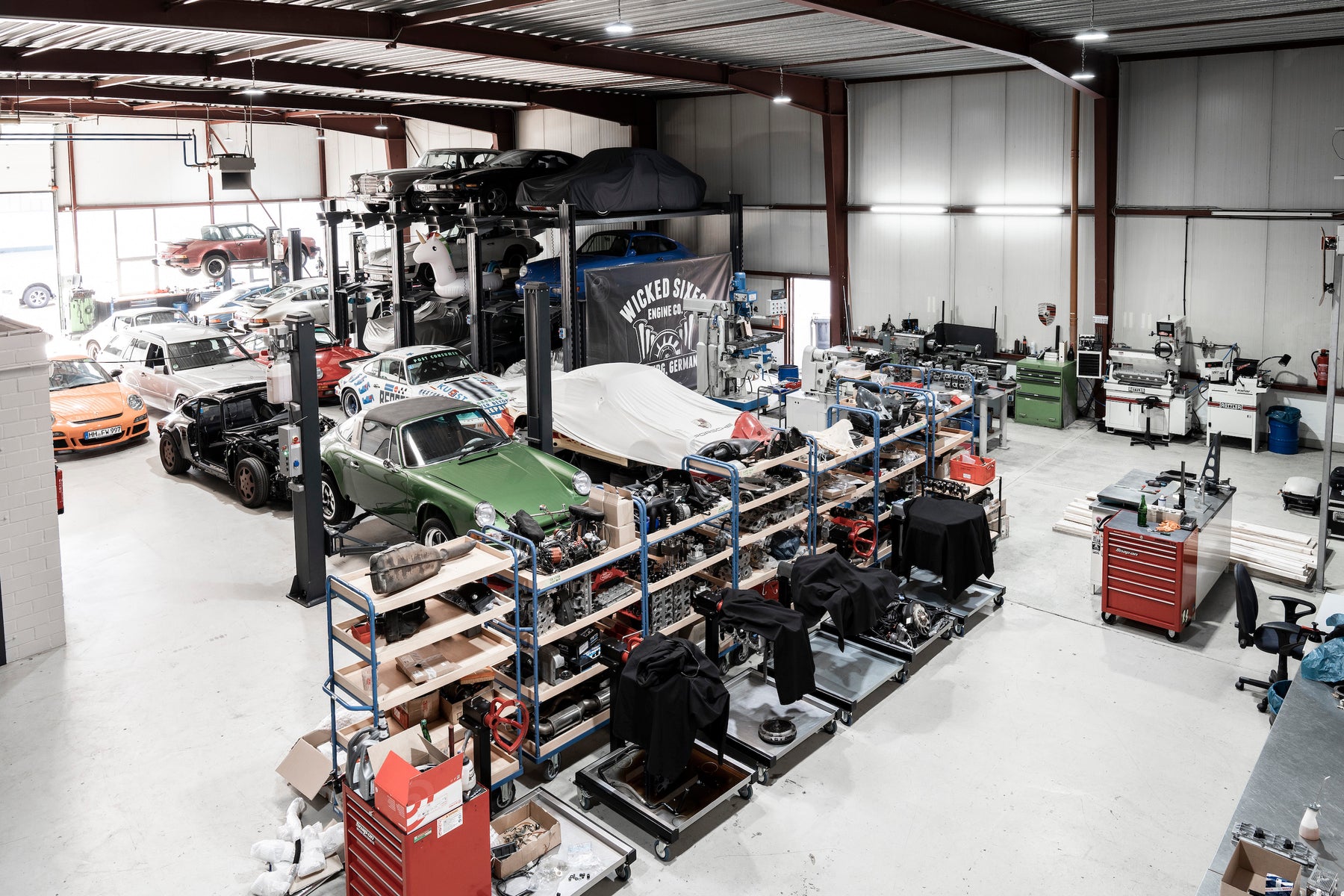 Services for your Porsche: maintenance and repair, engine overhaul and trackday preparation
Maintenance
Annual inspection/minor and major maintenance according to Porsche specifications or tailored to your individual usage profile.
Maintenance Plus: includes additional maintenance work on the injection and ignition systems every 60,000 to 80,000 kilometers
Ölstand kontrollieren
Repair
Whether it is damage from an accident or from sitting stationary for too long, whether the power window switch is broken or a street sign is sticking out of your dashboard - we help damaged vehicles get back into top form and function. Of course, we preserve as much originality and patina as possible on classic vehicles.

GT Models
Species-appropriate attention for your high-performance machine.
Whether chassis, drivetrain, tires or safety equipment - thanks to our motorsport DNA, we can help maximize the potential of your vehicle and get you prepared for your next track day.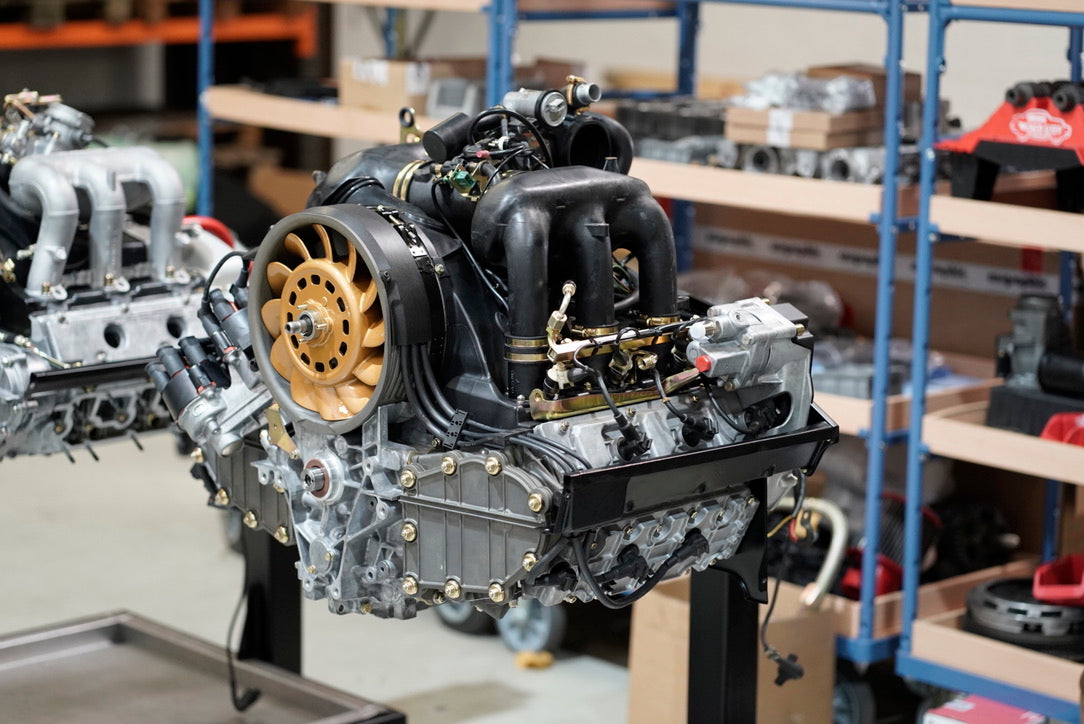 Power Kit 964/993 Carrera X51 Plus
The popular recipe for the 3.8 liter factory performance upgrade a little refined.
Engine Rebuilding
Restoring Standards. We help your engine to regain its former glory and new performance. With factory know-how and original spare parts. For air and water-cooled 911 models.
Protoype Engines
Sometimes, but really only sometimes, we build pretty wild stuff. Four-liter 964 with over 100 hp per liter, 3.5L with MFI in an ST clone, racing engines.

Pre-Purchase Inspection
Comprehensive inspections for buyers and sellers of Porsche sports cars.
So you know what you are buying.
Machine Shop
Overhaul and repair of cylinder heads, connecting rods, rocker arms, crankcases, etc.
Carburetor Rebuilding
For Weber and Zenith carburators
Parts Cleaning
Order cleaning of delivered engine components for small workshops and hobbyists.
Feel free to contact us!
Send us an appointment request using the contact form or call us at +49 40 98670790